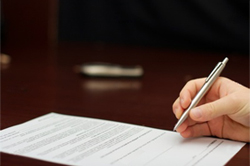 Privacy and Data Protection
You accept that we have the right, but no obligation, to monitor all communications and/or transmissions made to our site. Any information provided by you to us, including but not limited to any feedback, data, questions, comments, suggestions or the like, shall be deemed to be non-confidential and we shall have no obligation of any kind with respect to that information, other than to treat appropriate personal information in accordance with our own internal procedures and the data protection regime applicable in the United Kingdom.
Intellectual Property Rights
All rights in the design, text, graphics and other material on our site and the selection or arrangement thereof are the copyright of us or other third parties. Any other use of materials on our site (including reproduction for purposes other than those noted above and alteration, modification, distribution, or republication) without our prior written permission is strictly prohibited. We are the owner of intellectual property rights in respect of the name "ACE Insurance Broker" and other names used by the group (including logos and get-up) both in the UK and other countries. All other trade marks, product names and company names or logos used in our site are our property or that of their respective owners. No permission is given by us in respect of the use of any such trade marks, get-up, product names, company names, logos or titles and such use may constitute an infringement of the holder's rights.
Terms Of Use
PLEASE READ THESE TERMS AND CONDITIONS (THE "TERMS") CAREFULLY.
By accessing or using this site (the "site") or any other presence on the world wide web of ACE Insurance Broker you accept these Terms (together with any amendment or modification to the Terms which we may post from time to time) as a binding contract between us. If at any stage you do not wish to accept the Terms you must immediately cease to access or use our website. Any proposed amendment to or substitution of the Terms by you is hereby rejected.
Use
This site and the content displayed on it is made available to you to use to view and display for personal or informational use only. In addition you may download material and/or make print copies for use within your organization. You may not copy, reproduce, download, distribute, publish or display the contents of this site for any other purpose, or add to or modify that content, without our written prior consent. We will use reasonable efforts at all times to make sure the site and content is made available. However, we reserve the right to interrupt or cease access to or the operation of the site (or any part of it) at our sole discretion. We further reserve the right at any time without notice to revise the content of our site (including the services offered by us) and these Terms. Any changes to these Terms will be posted on our site and by continuing to use our site following any such change you will signify that you agree to be bound by the revised terms and conditions of use. You may not make use of this site for any illegal or immoral purpose including (without limitation) the transmission of unlawful, threatening, abusive, defamatory, obscene or pornographic materials or materials encouraging the same, or the transmission of any information of software containing viruses or other harmful components.
Content
Whilst we will use reasonable efforts to ensure that the information posted on to the site by us is as accurate as possible as at the time it is posted, we cannot guarantee that it will remain accurate at all times. IN PARTICULAR WE MAKE NO WARRANTY TO YOU OF ANY KIND (WHETHER EXPRESS OR IMPLIED) THAT OUR SITE OR ANY OF THE INFORMATION DISPLAYED OR MADE AVAILABLE ON OR THROUGH IT IS OR WILL BE COMPLETE, UNINTERRUPTED, RELIABLE, FAULT FREE OR SUITABLE FOR ANY PURPOSE.
Links and Third Party Information
Where information is displayed on or referred to in our site by a third party (whether via a hyperlink, pointer or otherwise) we have no control over the content of that information. Such information is the responsibility of that third party and we accept no responsibility for the content of it. Any links to third party sites are provided by us for your convenience only. We have not tested any information, software or products found on such third party sites and a link does not constitute an endorsement in any way of the linked site or its content.
Limitations
To the fullest extent permitted by law, we exclude all liability (whether arising in contract, tort or otherwise) which we may otherwise have to you as a result of: any technical, factual, textual or typographical inaccuracies, errors or omissions on or relating to our site; the unavailability of the site or any of its content whether or not due to our negligence; any delay in providing, or failure to provide or make available, any services to you through or in relation to our site for any breach of these Terms or negligent provision of a service to you through or in relation to our site; and any misrepresentation on or relating to our site (other than a fraudulent misrepresentation made by us or on our behalf). In no circumstances will we be liable with respect to indirect or consequential losses, loss of data, income or profits or damages for loss of or damage to property. We will not be liable (whether in contract, tort or otherwise) to pay you personally any damages, whether compensatory, direct, indirect or consequential in nature, including with respect to loss of data, income or profits or loss of or damage to property in respect of your use of our site or any services we provide or make available to you through or in relation to our site. None of the above exclusions or limitations (each of which shall be construed as a separate, and saveable provision) shall exclude or restrict our liability for death or personal injury caused by our negligence or affect any statutory rights which are not capable of being excluded.
Other
These Terms shall be governed and construed in accordance with English Law and any disputes arising in relation thereto shall fall within the exclusive jurisdiction of the English courts. The enforceability or otherwise of any provisions of these terms and conditions shall not affect the enforceability of the rest of these terms and conditions.